Halloween in Dublin: 7 Spooky Events & Activities To Check Out This 2022
Halloween is just around the corner!
If you're in Dublin Ireland and you're a big fan of Halloween, then consider yourself lucky: you'll never run out of exciting things to do and places to visit during the spooky season. From a gothic-themed festival dedicated to Bram Stoker (the author of "Dracula" to spine-tingling ghost tours, Dublin is going to be extra busy and festive this year. 
In this article, we'll list 7 amazing things to look forward to in Dublin this Halloween 2022. 
1. Join Bram Stoker Festival 2022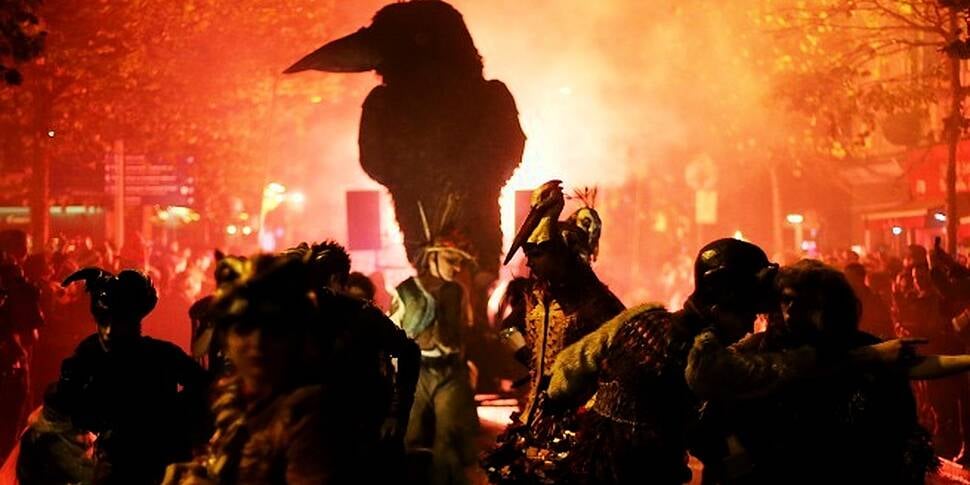 Bram Stroker Festival, one of Dublin's most highly anticipated Halloween events, is set to return on October 28 until 30. The said festival celebrates the legacy of Ireland's beloved and iconic writer, Bram Stoker, who gave life to Dracula. 
Aside from paying homage to Stoker's life and works, the festival celebrates the Gothic, the supernatural, the after-dark, and the Victorian. Over the years, Bram Stoker Festival has taken over cathedrals, parks, libraries, and other venues across Dublin. Expect major outdoor spectacles and installations, film screenings, fun parks, elaborate banquets in sacred crypts, hair-raising chorales, library ghost stories, and dark treats on the streets.
2. Attend the Big Scream Festival
This five-day Halloween festival in Dublin's north inner city is another exciting event to check out. The Big Scream Festival features a fun fair and other fun family activities to be announced closer to the time. 
3. Watch horror classics at Retro Drive-in Movies
Ditch your plan to binge-watch horror movies from your couch this year. In Dublin, you can make family movie-watching more memorable with drive-in movies. 
Retro Movies is back with some Halloween classics including Gremlins, The Nightmare Before Christmas, Ghost Busters, and Beetlejuice. They have a pay-per-vehicle ticketing system, so feel free to invite your friends if you have a large car. 
4. Attend fun Halloween parties in the heart of Dublin
Think you're too old for trick-or-treating? A number of Dublin's pubs, bars, and clubs will be dressed up for Halloween, giving you the perfect excuse to party in your spookiest Halloween costume. Head to Dublin's nightlife districts. for an unforgettable night filled with bloody delicious cocktails, thrilling live music, and plenty of craic. 
What's scarier than people in Halloween costumes? That steep bill from a fun night of drinking, dining, and partying, of course. Not to mention, some of these parties come with a fee. Next to picking a budget-friendly pub for your Halloween party, you can cut the expense by choosing a budget hotel in Dublin.
5. Scream at the top of your lungs
This is NOT for the faint-hearted! If you're looking for a good scare this Halloween, Dublin's biggest indoor scream park, The Nightmare Realm, got you covered.
The Nightmare Realm features themed scare mazes, spine-tingling set design, and terrifyingly brilliant actors that'll make your skin crawl. This year's event has areas like The Haunted Orphanage, Sewer's Cannibal's Playground, Death Row Pnitentiary, and Attack of the Clowns. The indoor park also has other attractions for paranormal geeks including The Little Museum of Horrors, Halloween Town, and The Banshee Audio Experience. 
Awarded "No.1 Haunt in the World", "Best Independent European Haunt" and "Most Entertaining Horror Experience", this indoor scream park will surely give you an unforgettable experience that'll even haunt your dreams.  
6. Sign up for a ghost tour in Dublin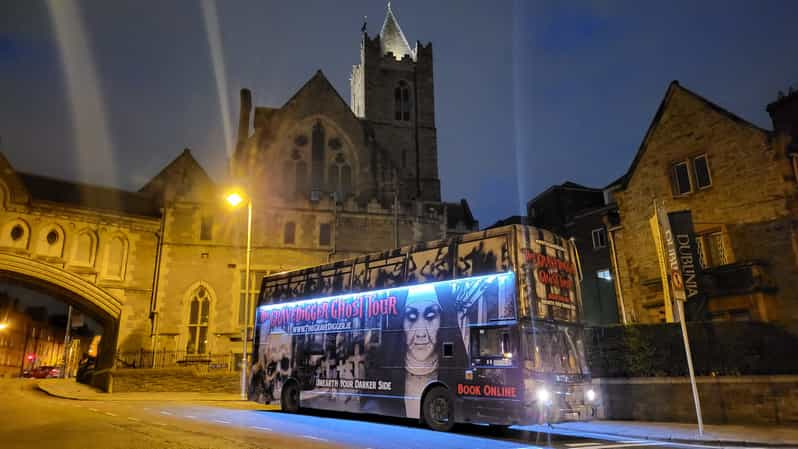 Not a fan of scream parks? Well, here's one hair-raising experience you don't want to miss: ghost tours. Feel shivers down your spine as you discover Dublin's dark past and see the city's most haunted places in the flesh. Your guide will share lively commentary about the horrifying history of the sites in your itinerary including:
St. Michan's Church

Dublin Castle

Olympia Theatre

Hellfire Club 
No actors in creepy costumes, no props, and set design — the gruesome, TRUE stories of murder, massacre, cannibalism, brothels, and demonic worship are enough to give you nightmares. 
7. Go down St. Michan's Church
You don't need an active third eye to "see dead people". All you need to do is visit St. Michan's Church and uncover the secrets that lie underneath. 
The current church was built in the 1600s but the site, where the church is built, can be traced back to 1095. The age of the church isn't the creepiest part — go down the church's vault (underground tomb) and you'll see a couple of exposed mummified remains. This includes the 400-year-old corpse and a body whose hands and feet have been severed. 
It's not surprising why the church is believed to be haunted, with some visitors claiming to have heard "whispering voices". Should you feel some cold sensation at the back of your neck, that might probably be the autumn air…or not. 
Author Bio: Carmina Natividad is a foodie and travel buff who enjoys writing and sharing articles about travel and money-saving. You can count on her when it comes to hacks on accommodation, airfare, dining, and fun yet cheap ways to get around the city. To know more about budget travel and affordable hotel alternatives, visit DCU Rooms.